Gallery
Event Reports | Astrophotography
This page hosts a gallery of photos from astronomy events, and also amateur astrophotography images taken by our members.
Event Reports
Friday 20th March 2015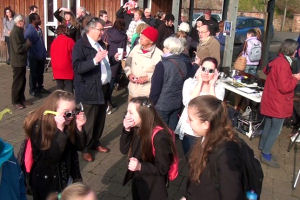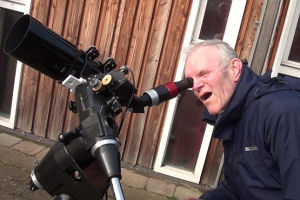 Following on from a highly successful Partial Solar Eclipse Event in the morning, the Tiverton Astronomers teamed up with Tesco in the evening and delivered a "Sidewalk Astronomy Event" to celebrate Stargazing Live 2015.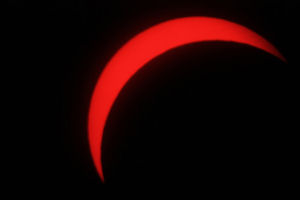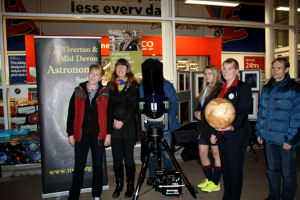 Members set up various displays, activities and telescopes outside the store in Tiverton and were lucky in so far that the skies remained clear for the whole evening! Members of the public were treated to views of Mars, Jupiter and Venus.
It was a hugely successful evening and one that concluded a very memorable day!
Astrophotography
Solar System
Stars
Nebulae
Galaxies